Events
Below are our currently scheduled events. Please check back for regular updates.
If you would like to be added to our events list, or if you would like to inquire about collaborating on a custom tour, or a special or space rental event, please contact us and specify your interest.
Upcoming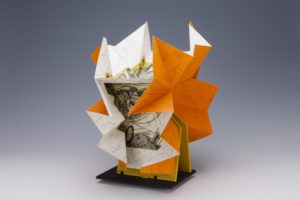 ABM Speaker Series: Inspiration, Challenges, and Choices; Tales from Book Artists
Saturday, April 28th, 12:30 – 2:00 pm
The American Bookbinders Museum is proud to present the first in a series of exhibition speakers. Katherine Venturelli and Penny Nii, artists and exhibitors in our current MUSUBU exhibit. They will talk about their book arts philosophies with practical how-to tips.   
Katherine will talk about her Turkish Map, titled "Universe at Play", and provide a hands-on activity to try your hand at this unusual format.
Penny will talk about thoughts and ideas along the way in the evolution of her books from simple accordion folds to more complex 3-dimensional books. She will also talk about her work, "Decode Me," shown in the exhibition.
Join us to learn what inspired them to create the works currently exhibited in the ABM MUSUBU show. Find out what challenges they encountered in construction and why they chose the materials used to create these beautiful and unique objects  
This lecture is open to all levels of book arts skills and interests, from expert to novice, or those who are just plain curious. This promises to be informative, instructive and entertaining with hands-on activities.
Purchase tickets $10.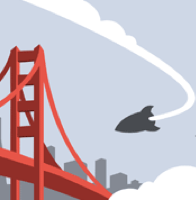 SF in SF with Lucy Jane Bledsoe, Meg Elison, and Ellen Klages
Sunday, June 10th, 6:30 – 8pm
Join us for another evening of readings and discussion with authors Lucy Jane Bledsoe and Meg Ellison, and Bay Area author and raconteur Terry Bisson.
Lucy Jane Bledsoe writes fiction and non-fiction for adults and for kids. Her most recent novel, The Evolution of Love, was published in May 2018.  She is the author of a collection of short stories, a collection of narrative nonfiction, and five other novels, including A Thin Bright Line and The Big Bang Symphony.  Her fiction has won the 2013 Saturday Evening Post Fiction Award, the Arts & Letters Fiction Prize, the Sherwood Anderson Prize for Fiction, and many other awards.
Meg Elison is a Bay Area author and essayist. Her debut novel, The Book of the Unnamed Midwife, won the 2014 Philip K. Dick Award and was one of Publishers Weekly's Best Books for 2016. Her second novel, The Book of Etta, was published in 2017 by 47North. Elison lives in Oakland, and writes like she's running out of time.
Ellen Klages's new novel, Out of Left Field, is a follow-up to The Green Glass Sea, (2006), which won the Scott O'Dell Award for Historical Fiction, the Lopez Award for Children's Literature, and the New Mexico State Book Award for Young Adult Literature. A sequel, White Sands, Red Menace (2008), won the California and New Mexico Book awards in the Young Adult category.
Her novelette, "Basement Magic," won the Nebula Award in 2005, and her novella, "Wakulla Springs," (co-authored with Andy Duncan) won the World Fantasy Award in 2014. The first  collection of her short fiction, Portable Childhoods (2007), was a finalist for the World Fantasy Award. Ellen lives in San Francisco in a house full of strange and wonderful things.
Doors and cash bar open at 5:30 – Program begins at 6:30. 
$10 donation at the door (no one is turned away for lack of funds). As always Borderlands Books will be on hand with copies of the authors' work.
We hope to see you here.