Share the Story of the Book!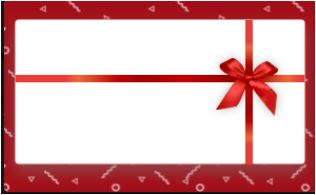 ABM Gift Cards are the perfect gift for family and friends. They can be purchased for one, two, or a group, to tour the museum or take in a lecture as a gift from you. 100% digitally fulfilled: just purchase the desired gift amount, provide the recipient contact information and viola! Your gift is emailed without so much as addressing an envelop or dropping it in the mail. We track the balance so your gift can be enjoyed for lectures and tours.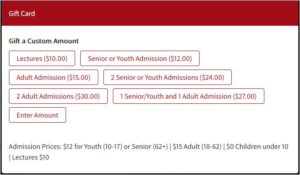 Your recipient receives a unique gift code used when purchasing tickets in-person or online. The gift code is entered as a Promo Code box at the time of purchase and the balance of the gift card is automatically applied to their purchase.
Take the guess work out of gift-giving and share the story of the book! Gift cards do not expire so your friends and loved-ones can enjoy your gift at any time.