Below are our currently scheduled events. Please check back for regular updates.
If you would like to be added to our events list, or if you would like to inquire about collaborating on a custom tour, or a special or space rental event, please contact us and specify your interest.
---
Cooking, Writing, and Food: Speaker Series
Tickets are $10 per lecture, or $25 for all three.
Erica J. Peters, Ph.D:
A Cosmopolitan City and Its Cookbooks
Thursday, July 19th, 7pm – 8pm
San Francisco is a relatively young city, but from the days of the Gold Rush it has had a reputation as a sophisticated place, with many immigrants, many restaurants, and an openness to trying each other's food.  Read more…
Kate Helfrich
Foodways and Community Cookbooks at the Turn of the Twentieth Century
Thursday, August 9th, 7pm – 8pm
Cookbooks tell us more than just how to fix dinner. Commercial, single author, and community cookbooks each offer a different lens through which to view food and foodways–the intersection of food in culture, traditions, and history.   Community cookbooks offer a distinctly unique view of how foodways develop. Read more…
Jessica Battilana
Reading, Writing and Food: A Cookbook Writer's Secret Sauce
Thursday, August 23rd, 7pm – 8pm
Ever wondered what motives a chef or celebrated cook to write a cookbook? How do they choose which recipes to include and why do other recipes end up on the proverbial cutting room floor? Join cookbook author, chef and freelance writer, Jessica Battilana, for an evening about cookbooks; the how and why. Read more…
Buy Tickets
---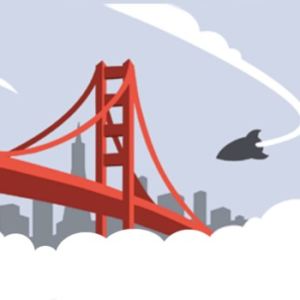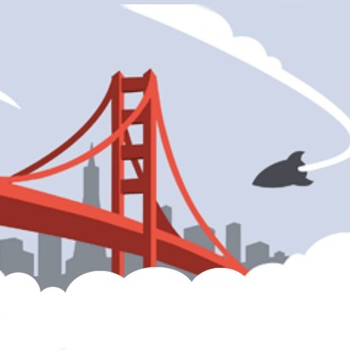 SF in SF: Reading and Conversation with Paul Park and Terry Bisson
Sunday, July 22nd, 6pm – 8pm
Please join us for another evening of readings hosted by SF in SF. This July's readers are Paul Park and Terry Bisson; they will be reading, and participating in a discussion moderated by Bay Area author Cliff Winnig.
Paul Park is a writer of science fiction and fantasy whose novels include the Starbridge Chronicles trilogy, Coelestis, Three Marys, and the Princess of Roumania series. He has published short fiction in Omni Magazine, Interzone, and in various anthologies. His short story "The Persistence of Memory, or This Space for Sale" was nominated for a 2010 World Fantasy Award; his novella "Ghosts Doing the Orange Dance" was nominated for a 2010 Nebula Award.   Park teaches a course in reading and writing science fiction at Williams College. He has also taught at the Clarion West writing workshop and the Clarion workshop.
Bay area writer and Terry Bisson goes from moderator to guest for this edition of SF in SF. Bisson has written novels, short fiction, comic books, and both fiction and non-fiction for children. His 1990 short story "Bears Discover Fire" won both the Nebula and Hugo Awards. His most recent novel, Any Day Now, was nominated for the John Campbell Award. He is the editor of the Outspoken Authors series for PM Press.
Doors and cash bar open at 5:30 – Program begins at 6:30. Admission is $10 at the door (no one is turned away for lack of funds.)
As always Borderlands Books will be on hand with copies of the authors' work.
We hope to see you here!
Opening Reception for Secrets Within: work by Maj-Britt Hilstrom
Wednesday, August 29th, 4:30 – 6:30pm
Please join us for an afternoon reception for Secrets Within, an exhibit of handmade artists's books by Maj-Britt Hilstrom. The reception will start at 4:30; at 5:30 the artist will give a brief talk. Refreshments will be served.