The American Bookbinders Museum is delighted to host two sponsored events this weekend! The first, on Saturday, April 16, at 7pm, will be a celebration in honor of National Poetry Month organized by The Lantern Review, the online journal of Asian-American poetry. The reading will feature six award-winning Asian American poets (Barbara Jane Reyes, Brynn Saito, Debbie Yee, Candy Shue, Jason Bayani, and Monica Mody) who will be presenting work that explores the thematic connections between bookbinding, paper, Asian American history, and the San Francisco Bay Area itself. Books will be for sale after the reading, and poets will be available to sign copies for audience members. Admission is $5.00 ($2.50 for students, children under 10 free; no one will be turned away for lack of funds), with all proceeds going toward supporting the museum's operations. (Please see Lantern Review's Facebook event for this reading here.)  
This event will tie in with the American Bookbinders Museum's Third Thursday event on April 21st from 5:30 to 8:00 pm, when Lantern Review take over the museum's regular Third Thursday event with more Asian American poetry. For this free, public, drop-in event, mounted broadsides of some of the poems read on the 16th will be on display in the museum's gallery, and visitors will be able to interact with and respond to the work in the context of the binding and printing machines and archival materials in the gallery by creating hand-crafted mini poetry chapbooks of their own. (Please see LR's Facebook event for this evening here.)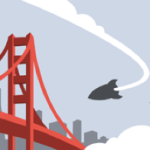 Then, on Sunday, April 17, at 5:30pm, SF in SF returns to the ABM with readings by Peter S. Beagle and Carter Scholz, and a discussion afterward moderated by author Terry Bisson. 
Peter S. Beagle is best known as the author of The Last Unicorn, voted one of the "All-Time Best Fantasy Novels" by the readers of Locus Magazine in 1987. He is the author of over 30 books of fiction and non-fiction, and has garnered two Mythopoeic Fantasy Awards (for A Fine and Private Place, 1987 and Tamsin, 2000), The Locus Award for Best Fantasy Novel (The Innkeeper's Song, 1994), the Grand Prix de I'imaginaire (for the French edition of The Rhinoceros who Quoted Nietzsche and other odd acquaintances, 1997), the Hugo Award and Nebula Award (both for the novelette "Two Hearts," 2006), and the 2011 World Fantasy Award for Lifetime Achievement.
Carter Scholz is speculative fiction author. His books include Palimpsests (1984),Radiance (2003), The Amount to Carry (2004), and Gypsy (2015). He is also the author, with Jonathan Lethem, of Kafka Americana, a reimagining of Franz Kafka's stories: "Lethem and Scholz seize a helpless Kafka by the lapels and thrust him into the cultural wreckage of twentieth-century America." (Publisher's Weekly.) Scholz is also a composer of electronic music which includes 8 Pieces (2012).
For over a decade SF in SF has offered readings, films, and special events in the Bay Area for readers of science fiction, fantasy, and speculative fiction. Hosted by Terry Bisson, past guests have included Neil Gaiman, Cory Doctorow, Karen Joy Fowler, and Nalo Hopkinson. We hope you will join us!
Borderlands Books will be on hand with copies of both authors' work.
Doors and cash bar open at 5:30; program begins at 6pm.