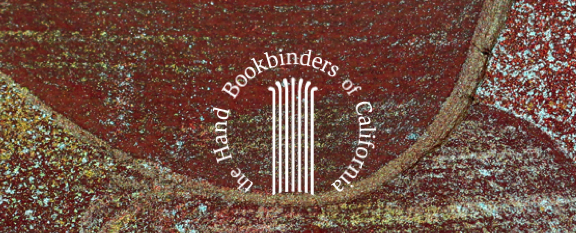 The American Bookbinders Museum is pleased announce that we will be hosting the Hand Bookbinders of California's 43rd Annual Members' Exhibition this summer from June 12 – September 13, 2015. This will be ABM's first exhibition in our newly remodeled facility!  We hope, it will be the first of many exciting collaborations between our organizations.
If you are interested in participating in the exhibition, the call for entries is now open. To participate, you must be a member in good standing with the HBC (you may join or renew your membership online) and submit an Intent to Enter form along with your entry fee.
Hurry, your intention to enter must be received by April 3, 2015! Full details can be found on the HBC website; we're looking forward to seeing your books!