Picture Books: A Gateway to the Imagination
A collaboration between the American Bookbinders Museum and the Arne Nixon Center for the Study of Children's Literature.
Come, explore the imaginary world of children's picture books. Travel through three centuries of children's literature influencing countless generations. From the first children's books in the 19th century to today, children's books reflect our changing attitudes towards childhood, diversity and inclusion.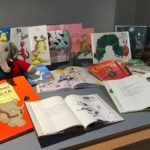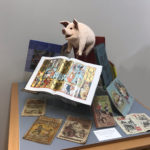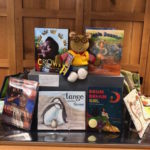 On November 10, join us from 2 to 4 pm for a family-friendly party with readings, activities, and refreshments.
Story Hour at ABM will be every Saturday from 10 to 11 am
Stories and activities
November 17
November 24
December 1
December 8
December 15
December 22
December 29
January 5