This past Friday was Chronicle Books' annual volunteer day.  While the majority of the company spent the day helping out at the San Francisco Zoo, my two stellar colleagues Neil and Ben joined me here at the Museum to assist archivist Jae Mauthe and Founder Tim James in cleaning, cataloguing and assembling the much anticipated Pen Ruling machine!  This has been a daunting task for some months now, but we were able to make remarkable progress.  A big THANK YOU to Neil and Ben for lending us your time, muscles and patience.
We uncovered so many amazing things as we went through the boxes (and boxes) of parts and nick knacks associated with this complex machine.  Here is a glimpse of our day:
Here we are in the midst of cleaning and waxing the wooden components of the machine.
We found many different vessels containing various sizes of pens, here are two: a little drawer cabinet, and a Sucrets box from the early 19th century. 
Possibly the most exciting discovery of the day was 2 boxes of old pen ruling ink!  Just look at these beautiful old labels!  
  Ben and the Pinky (the archivists assistant) hard at work.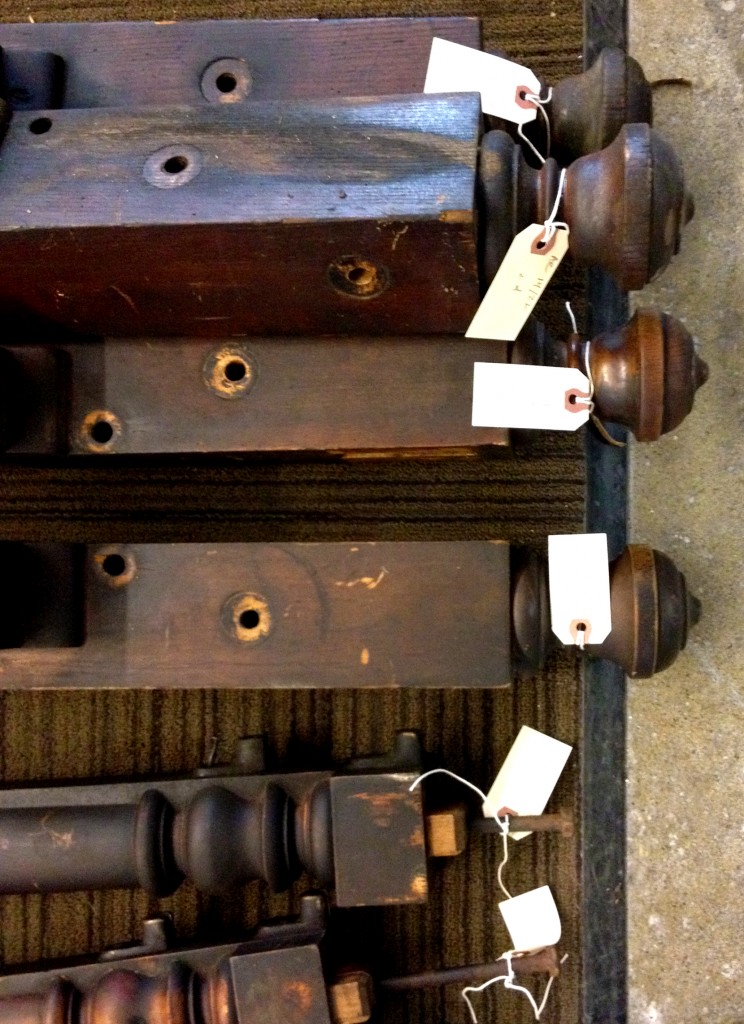 Above are some spare legs that have been cleaned, waxed and catalogued. 
Maybe the biggest accomplishment of the day was the cleaning and assembly of the Lay Boy.  The Lay Boy is essentially what catches the newly ruled sheets as they come off the machine, named such because this capacity was initially filled by an human being, most likely a young boy.  Above you can see Neil, Ben and Tim fitting it to the existing machine.
Wooden rollers that have been cleaned, waxed and catalogued.  These are so beautiful and the wood is in such remarkably good condition considering how old it is.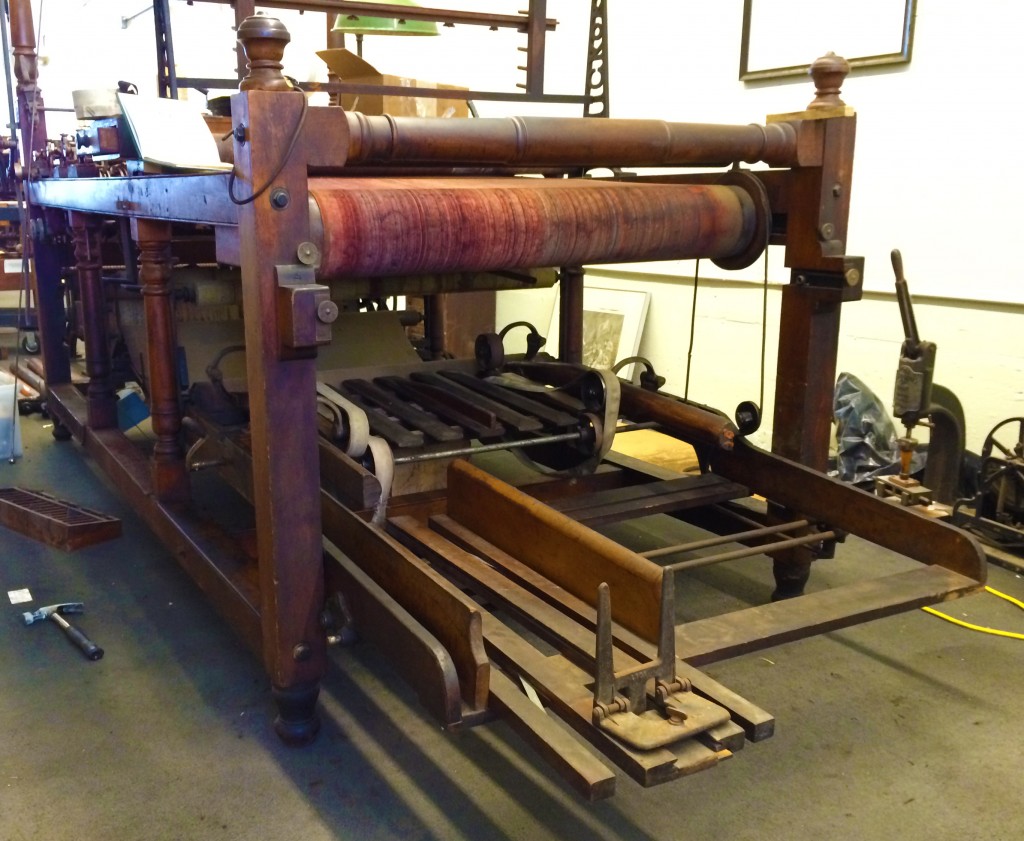 And finally, the Lay Boy fully attached to Pen Ruling Machine!  Great work, team!
By Alexandra Jane Williams, Volunteer Coordinator