Celebrating the 19th Amendment
 Suffragists in Print
"We hold these truths to be self-evident; that all men and women are created equal…"
The Seneca Falls Convention in 1848 was not the first time women advocated for social change. Women were active in the Abolition and Temperance movements of the 1820s-40s. Their experience in these groups taught them to organize conventions, give public speeches, and deal with mobs and backlash from opposition groups. Blocked from full participation in either group's events, or from signing declarations, women organized their own anti-slavery and women's rights societies.

Originally the goals of women activists were very broad, and included owning property, retaining their personal property after marriage, legal equality in marriage, equal pay, labor reform, dress reform, and taxation without representation (unable to vote yet still paying taxes)—i.e. suffrage. The right to vote was eventually singled out as the base problem: if women could vote, all of their other grievances would be easier to solve.
The Suffragist movement, women vocally advocating for change through demonstrations and activism, was generally treated badly by the mainstream media. To accurately and fairly convey their issues, women started their own newspapers and periodicals, training and employing women in all aspects of publication: writing, editing and printing. Women-owned publications sprang up across the country, providing women with a public voice that was uniquely their own.
This exhibit celebrates the centenary of the 19th amendment through the women printers, editors and publishers that printed the Suffragist's message. The exhibit's eight displays can be visited virtually using the links below or clicking START to access the exhibit. You can enlarge exhibit images by clicking on the image. This online exhibit is best viewed on a laptop, computer, or tablet in landscape mode, but is accessible with any mobile device.

We invite you to visit this exhibit at the American Bookbinders Museum, 355 Clementina Street, San Francisco, Oct. 10 – Dec. 30, 2020.

Login or activate free Registration for access to exhibit pages.

This exhibit is funded by a Yerba Buena Community Benefit District Community Grant. We thank them for their support of our exhibit and the Yerba Buena Arts Community.
We are proud to be partnering with The League of Women Voters of San Francisco. To learn more about voting rights, voter registration, the election process and the upcoming election, please visit their website. To learn more about voting, registering to vote and ballot initiatives? Check out the League of Women Voters of San Francisco for our bi-weekly "Ask the League" sessions. 

We are proud to display images from the Special Collections, F. W. Olin Library, Mills College.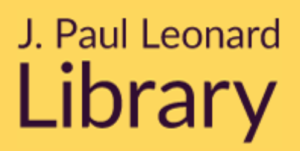 We are proud to exhibit artifacts from the Labor Archives and Research Center, San Francisco State University. We thank them for loaning us items displayed in this exhibition.