On January 17, please join the American Bookbinders Museum as we host SF in SF and authors Kim Stanley Robinson and Cecelia Holland, who will read from current work, then participate in an interview hosted by Terry Bisson.  Doors open at 5:30; the program begins at 6pm.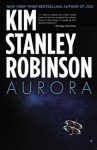 Robinson is the author of The Mars Trilogy (Red Mars, Green Mars, Blue Mars) and more than a dozen other novels. His work, which has been labeled by the Atlantic as "the gold-standard of realistic, and highly literary, science-fiction writing", is known for its emphasis on ecological, political, and cultural themes.  Tim Kreider, in a review of Shaman: A Novel of the Ice Age in the New Yorker, said Robinson is "acknowledged as one of the greatest living science-fiction writers." His work has garnered multiple awards, including the Nebula, Hugo, and World Fantasy awards. His most recent novel is Aurora.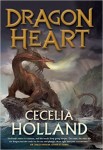 In a career that spans more than thirty years, Cecelia Holland has written more than twenty acclaimed historical novels, as well as children's books, fantasy, science fiction, and non-fiction. Her work has been nominated for multiple awards, and in 1981 was a Guggenheim fellow. Her historical fiction engages with settings as diverse as 11th century Ireland, 16th century Hungary, and 19th century California. Her most recent novel is Dragon Heart.
For over a decade SF in SF has offered readings, films, and special events in the Bay Area for readers of science fiction, fantasy, and speculative fiction. Hosted by Terry Bisson, past guests have included Neil Gaiman, Cory Doctorow, Karen Joy Fowler, and Nalo Hopkinson. The January meeting is the first of four scheduled SF in SF events at the ABM. We hope you will join us for all of them!
Sunday, January 17
Doors open at 5:30; cash bar and refreshments
Program begins at 6pm
$10 at the door, to benefit the American Bookbinders Museum