A Talk by John Hawk
John Hawk will give an illustrated talk on the career of Mallette Dean (1907-1975). A major figure in the history of the fine press book in California, Dean was a prolific artist whose career as a printmaker, painter, muralist, illustrator, and letterpress printer spanned several decades. He designed, illustrated, and printed several titles for the Book Club of California and contributed initials and ornaments to dozens of books published by eminent California presses. His story is that of a successful artist and printmaker whose paintings, wood engravings, and linocuts were exhibited across the country, and whose books and illustrations received widespread acclaim. The illustrated talk will include a close look at rarely seen holiday prints which Dean created for his friends and associates.
In the tradition of other distinguished titles published by the Book Club of California, Mallette Dean, A Printmaker and His Art is a foundational bibliography and an important chapter in the history of printing in the West. This publication is the Book Club of California's 237th publication. It was published in two editions: a Deluxe Edition of 25 copies and a Standard Edition of 325 copies. Both are on display in the current exhibit.
Note: Proof of vaccination and photo ID are required for admission, and a mask will be required.
John Hawk is the head librarian, Special Collections & University Archives at the University of San Francisco, and past president of the Book Club of California.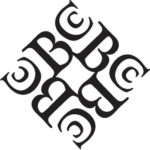 Presented in partnership with the Book Club of California