Grand Master – $500
You have made it! You're the one Masters go to when they need business advice or have a tricky bookbinding challenge. As the recognized expert in all things bookbinding, you lead guildhall meetings and influence the community.
In recognition of this special status we have a very special gift for you.
Handbound Artisanal Leather Journal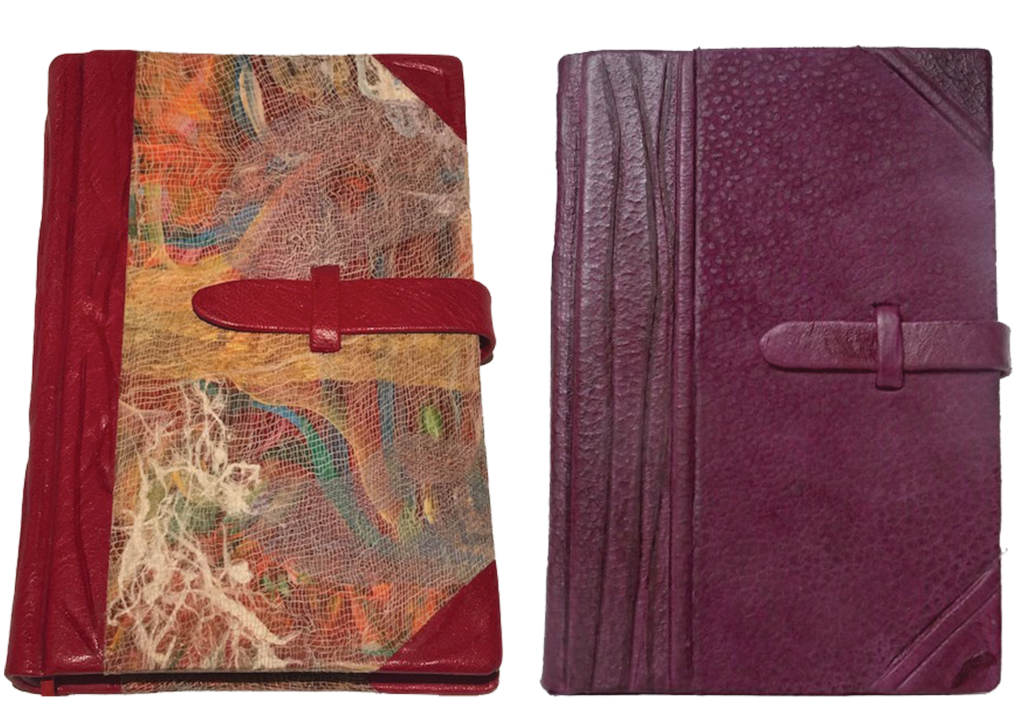 In collaboration with the Bay Area book artist and bookbinder, Sasha Mosalov, we are offering custom, handmade journals to our Grand Master Members. Journals are 6″x9″, made of leather, with hand made end-papers and high quality paper pages with deckled edges.
Choose between a solid or patterned cover
Choose your color palette: reds, greens, blues, yellows, oranges, browns or blacks
Choose between lined or unlined pages
Add your initials to the cover or spine
Each journal is a unique work of art that we hope will inspire you to make or preserve art. Sasha uses a raised design technique in his leather work. The raised design on each cover is original and one-of-a kind.
To learn more about Sasha, check out this video about the artist and his work.
In addition to a beautiful hand-crafted journal, you will also receive two admissions to any museum tour or event, a total $100 value.
Become a Member!