stop by and say hello! Yerba Buena Art Walk Nov. 19th…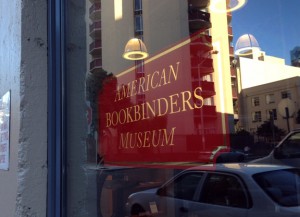 The American Bookbinders Museum is excited to be a part of November's Yerba Buena Third Thursday Art Walk! We'll be open later than usual (until 7:30pm) and invite you to stop by and see what we're up to.
Museum highlights include our current exhibition titled "Bookbinding Manuals of the Nineteenth Century", curated by local conservator/bookbinder Tom Conroy. ABM staffers will be on hand to share the variety of ways you can get involved at the museum, help out, and have fun!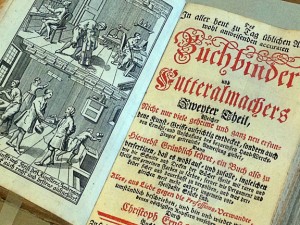 Looking forward to seeing you at Third Thursday…
–JH