Witchcraft has long been brewing in American culture.  Since the Salem witch trials and the Puritans attempt to snuff these alleged practitioners out, occultism has thrived in one form or another.  From secret societies practicing alchemy, to claims of the supernatural or various magical beliefs, important collections of the occult reside in libraries and archives around America and Canada. Most of these collections are open for research and many are online.
Those interested in witchcraft as a religious heresy, not anthropology or folklore, should look at the Cornell University Library's Digital Witchcraft Collection, part of the Library's Division of Rare and Manuscript Collections. It contains 104 English language books including a digitized letter written by Sarah Good's husband regarding the suffering his family endured while his wife was imprisoned under suspicion of witchcraft.  Also included are first person accounts of Salem at the time of the witch trials.  This collection also contains a small number of theological works that opposed the Inquisition at the time it took place.
The 1840s saw the beginning of a new religious movement, Spiritualism: the belief that the dead can communicate with the living. Sir Arthur Conan Doyle was a believer and this belief set his good friend Harry Houdini at odds with him. Harry Houdini, along with many magicians, set out to debunk Spiritualism. As a result, Houdini acquired a massive collection of books on the subject. The Harry Houdini Collection at the Library of Congress has been digitized and is available online at the Internet Archive Houdini Collection. However, Houdini must have had a grain of doubt.  He made an agreement with his wife, Bess, before his death to communicate the message "Rosabelle believe" a phrase from a play she performed in when the couple first met. Bess held yearly seances on Halloween for ten years after Houdini's death. She claimed to have contact once in 1929 then later recanted claiming it had been faked.  A yearly seance for Houdini continues at the Excalibur nightclub on behalf of the Chicago Assembly of the Society of American Magicians, and at the Houdini Museum in Scranton by magician Dorothy Dietrich.
Open for research, but unavailable online, is the Vail Collection at MIT, an important array of Victorian texts from the Scientific Age that crosses over to animal magnetism (the belief that an invisible fluid emanates from the bodies of mammals) and a complete multi-year run of a serious 19th century journal produced by the Society for Psychical Research.
University of Manatoba in Canada hosts an eerie collection of digitized photographs from Lillian Hamilton's investigations into psychic phenomenon at her family home.  The Hamilton Family digital collection hosts over 700 images and over 1300 notes and accompanying documentation related to seances held in the Hamilton home.
Last but not least, in the strange but true category, actor Jackie Gleason's occult and UFO archive with personal annotations, donated by his widow to the University of Miami in 1988. His collection of over 1,700 books added to an already diverse collection of the occult. Sadly, this archive does not house the sealed box of ectoplasm Gleason once purchased.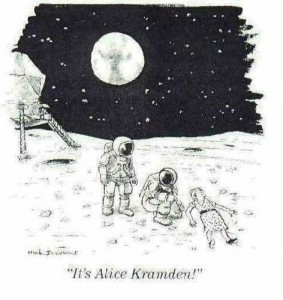 A few interesting texts on Spiritualism can be found here:
Clodd, Edward. (1917). The Question: A Brief History and Examination of Modern Spiritualism. Grant Richards, London.
Podmore, Frank. (1911). The Newer Spiritualism.
Henry Holt and Company. The Occult; An Exhibition of material from the Monash University Library Rare Book Collection http://monash.edu/library/collections/exhibitions/occult/xocc.html