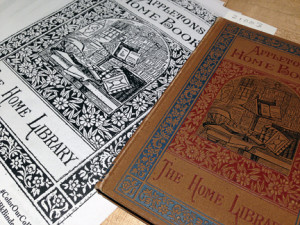 The craze for coloring books continues to grow! If you (or people you know, of any age) enjoy coloring, as I do, then you're in for a real treat. This week, the New York Academy of Medicine is sponsoring a special collections coloring fest on social media!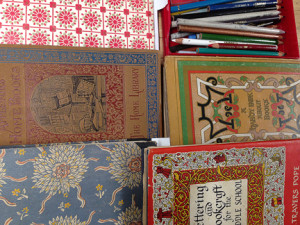 Special collections libraries and museums from across the country (and around the world) have created coloring pages inspired by their collections. International participants include the Bodleian Library, the University of Edinburgh and the Royal College of Physicians in London, and the University of Melbourne.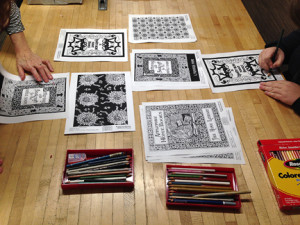 Stateside and closer to home, there are pages created by the special collections libraries at Stanford University, UC Berkeley's Bancroft Library, and the Oregon Health Sciences University. Interested in knowing who's participating? The full list of participating institutions can be found here.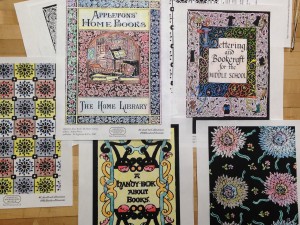 And of course, we could not pass up this opportunity to share some of our wonderful bindings with you! We've selected a page from five different volumes from the American Bookbinders Museum Library to share, ranging in date and style :
bookbindersmuseum_knihvazacstvi_01
bookbindersmuseum_letter and book craft_02
bookbindersmuseum_handy book_03
bookbindersmuseum_der buchbinder_04
bookbindersmuseum_appleton home library_05
So here's what you do: Download the pages, print them out, and have fun coloring up a storm! After that, post a picture to our Twitter feed (@BkBindersMuseum), Facebook page (American Bookbinders Museum), or Instagram (american_bookbinders) with the hashtag #ColorOurCollections and show us your artwork!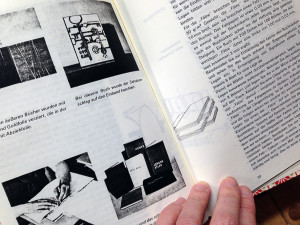 And there's a mystery that we could use some help untangling! One of our #ColorOurCollection volumes is a German bookbinding coursebook, but the edition we have is missing its title page and all publication information. We're trying to find out as much as we can about this particular volume and we'd love your help.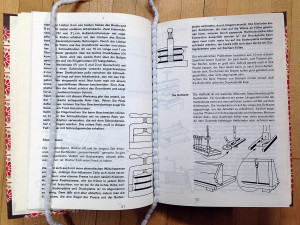 The photographic images in the book appear to date from the 1960s or 1970s. The book is a facsimile of the original, so it is impossible to tell if the images were originally in color. There is a page with the Holzschnitt von Jost Amman 16th-century woodblock print titled "Der Buchbinder" of a bookbinder at work. Numbering 103 pages, this slender volume is approximately 21 cm tall. The binding is not original. If anyone knows something about this volume (after you color the page, of course), please let us know!
Happy coloring; we're looking forward to seeing your beautiful pages online! Don't forget to use the #ColorOurCollections hashtag on twitter and Instagram; you can find us in both places!
twitter: @BkBindersMuseum / Instagram: american_bookbinders
–EO